Oval PREMIUM Cannondale Hollowgram DM NW Chainring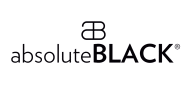 Our premium 1X Cannondale Hollowgram direct mount Oval chainrings are designed for Hollowgram crank family.
Compatible with old and newest models.
Our Cannondale Direct Mount oval chainrings are designed with an offset that works best with Cannondale Ai-drivetrain (FSI).
When used on non Ai / FSI Frames, our direct mount oval has 3mm less offset than original, non-Ai Cannondale chainring/spider.
So in order to achieve perfect chainline, you will need in this case, to change the spacers on the BB axle and move right side crank closer to the frame.
This is an easy task and sets the crank in very good position in relation to the frame.
Chainline: 47-50mm (5.7mm offset). Chainline depends on the length of the axle you use and spacers configuration.
Ovality: Optimised to each size separately. Range: 10.2-14.4% and Timing of 110.5-116.3° after TDC (top dead centre) Patent Pending
Size: (Mass +/-1g): 30T(61g), 32T(66g), 34T(72g)
Advantages of our special Direct mount chainrings:
Finest design to provide excellent weight to strength ratio

One of a kind special oval shape (Patent Pending)

Greatly improves traction and climbing abilities

Unique Patent Pending narrow-wide teeth profiles to keep your chain in place for minimum 12 months!

Special 3D teeth machining for ultimate mud relief decrease wear and noise dramatically

They save weight because they don't need the spider and chainring bolts.

The ability of installation of a smaller ring sizes that can't be mounted on regular spider.

Superb quality and great look.

You will ride faster using ovals. If you keep using round ring then others will get quicker.

You will not "feel" the oval shape at all

Reduces stress on knees

We mastered our oval chainrings to perfection, so you can get best possible advantage from the oval/elliptical shape.
Applications
Cannondale Hollowgram Si, SiSL, SiSL2. chain: 9, 10, 11 and 12spd Eagle compatible.