SIZE OPTIONS
38, 40, 42, 44cm - measured hood-to-hood
COMFORT 6 DECADES IN THE MAKING!

3T started life as a master dropbar manufacturer. Nobody else had the same technical ability to manipulate tubing, and thus 3T became the first company to focus on more ergonomic (i.e. more complex) shapes. That focus continues to this day, now with the complete shape freedom of carbon. The previous generation, the Ergonova, was lauded worldwide as the top ergonomic bar, in fact it was so good that 3T didn't touch the centre section at all when designing the new SuperErgo. However, they did change everything else though, ensuring the SuperErgo continues 3T's streak as the ergo bar of choice for road cyclists from beginners to world pro teams.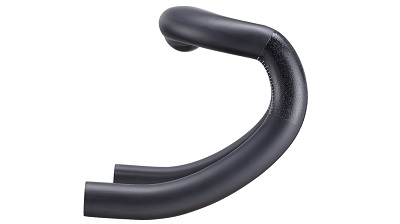 DROP GRIP: The gradual change in curvature makes the grips comfortable for hands of all sizes. The tighter top bend ensures the newest Shimano, SRAM and Campagnolo shift/brake levers align perfectly for a very comfortable hand position on the hoods.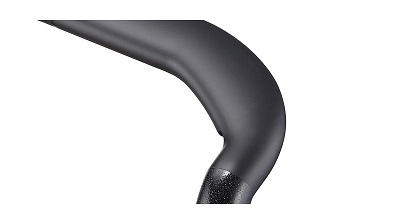 CORNER GRIP: More and more people ride extended periods of time with their hands in the corners, yet in ergonomic design this area never received any attention. Our new corner design improves comfort and creates a more secure grip.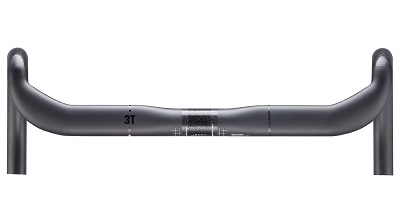 CENTRE GRIP: When 3T surveyed their customers about their desires for this new ergonomic bar, amateur and professionals alike pleaded with them not to change this area at all. It's that comfortable: Why fix something that isn't broken?
TECHNICAL DETAILS
Basebar Material: High Modulus Carbon
Clamp Diameter (mm): 31.8 (+ 0.05 – 0.1)
Drop (mm): 119
Reach (mm): 77
Finish: Black with Red accents
Weight (g): 165 (40cm)