PIRELLI SCORPION ENDURO MIXED TERRAIN PROWALL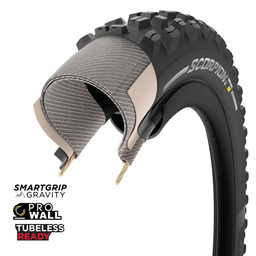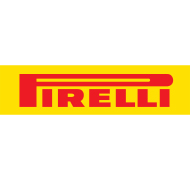 The Scorpion™ Enduro M is the most versatile enduro tyre in our range, designed for any kind of usage: daily riding on your local trails and racing in the weekend; a special tyre which delivers constant performances.

Tread: The design of the tyre has been developed with the help of former downhill World champions with the aim to craft a tyre whose behaviour is easy to predict in every kind of usage. The big and spaced knobs provide a solid feeling of stability together with superior breaking and traction grip.

Compound: The SmartGRIP Gravity is a soft compound, specifically tuned for demanding enduro riding in every weather condition. While being soft, the SmartGRIP Gravity is still very tear-resistant and provides good values of rolling resistance and wear.

Carcass: The ProWALL version is the lightest and easiest to pedal, it's intended for the riders who enjoy longer rides and a more relaxed riding style.