FE Sports and 100% announce Australian distribution partnership
---
FE Sports are excited to announce its partnership with 100% for the distribution of their Road and Mountain Bike line of products across Australia. In Addition, FE Sports will manage 100%'s performance eyeware segment in both Australia and New Zealand. Known as a market leader within the active outdoor and cycling space, FE Sports currently distributes high-end renowned brands including Pirelli Velo, Wahoo Fitness & 3Tbike and is proud to add 100% to this portfolio.
Over the last 18 months, 100% has burst onto the cycling scene thanks largely to the brand's chief ambassador, 3-time UCI World Road Cycling Champion Peter Sagan. The 100% brand has quickly made its way from a motocross brand with an interest in cycling to the designers of some of the most exciting products and recognisable eyewear in the sport.
100% know that quality matters and the brand is about far more than just aesthetics. Their lenses are the result of years of research, design, craft and passion. Designed in California and made in France, 100% lenses are exceptional and when paired with the Italian-made frames offer an unmatched level of quality. Their list of cycling related products are of an equally high standard including helmets, goggles, gloves, casual bike gear and accessories.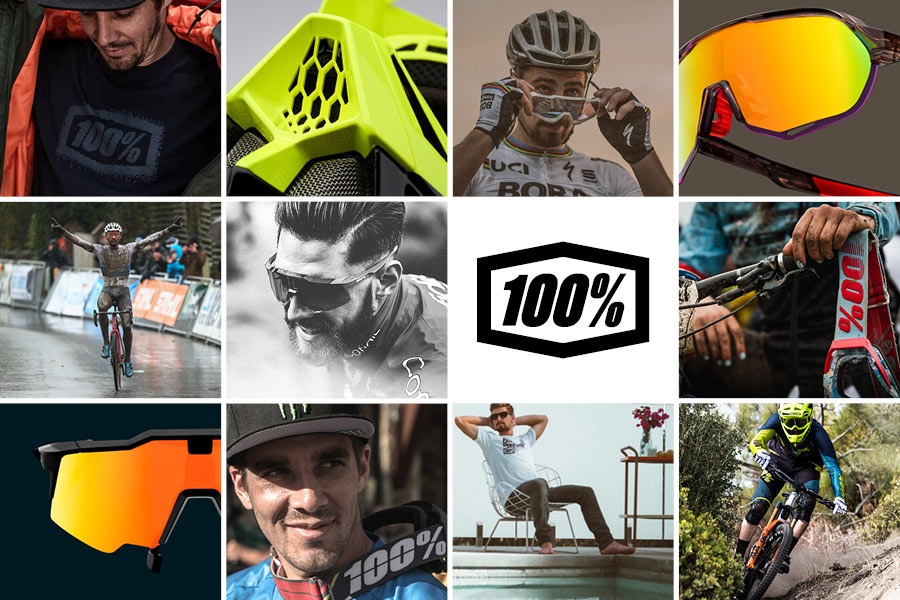 "We're very excited to be partnering with FE Sports to elevate our brand", said Ludo Boinnard, CEO of 100%. "Australia & New Zealand have a true love affair for 100%. We already enjoy the Motocross Eyewear leadership in those territories so having the right partner to represent our brand there is imperative for us to bring our passion to the local 100% fans. FE Sports has shown great enthusiasm for the sport throughout our interactions. They truly bring a depth of knowledge in the cycling space, good people and a great track record on all their executions. This is a solid match and we are excited by the opportunities within the road cycling and mountain bike communities Down Under."
Darren Harper, Director of Sales at FE Sports: "We are excited about representing the 100% brand and bringing to market a product portfolio that is edgy and accessible. 100% is an exciting disruptor that talks to a growing demographic of next gen consumers that push boundaries and challenge traditional cycling categories. We look forward to exploring synergies with 100% to realise benefits, increase market share and drive new growth for our retail partners".
The 100% brand has been synonymous with motocross Americana and has been linked to many iconic moments that have built the roots and history of what is modern motocross. The roots of the 100% brand date back to the early 1980's when the popular logo graced the factory racing equipment of the biggest names in motocross.
Thirty years later the passion for the spirit of racing remains. Today, 100% is about to inspire a whole new generation of racers and ask them the original tag line, "How much effort do you give?"
100% eyewear will be available soon from carefully selected retailers across the country. Stay tuned for all the latest 100% info and announcements via the FE Sports website, blog and social media channels.
#100%. The Spirit Of Racing.