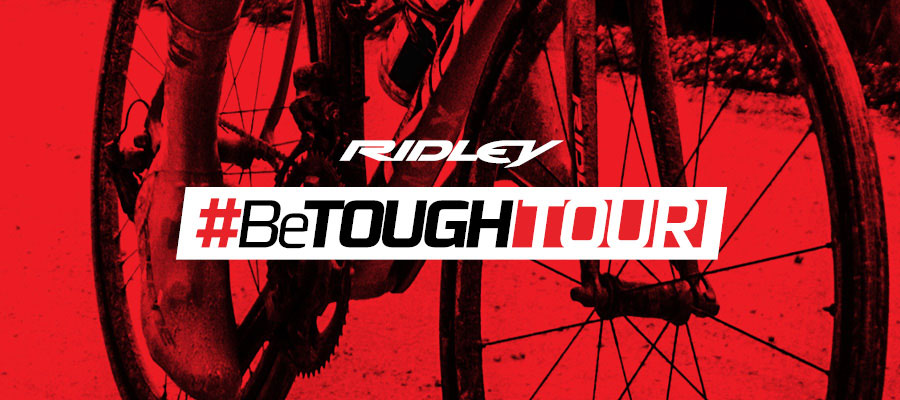 Would you like to experience the latest Ridley Bikes range? Don't just settle for a few laps of the parking lot! Ridley Bikes are built to be ridden, so take them into their element with the Ridley #BeTOUGH Tour Demo Program.
This is your chance to test the ultra-fast NOAH SL Disc, the mountain climbing HELIUM SLX and the cobble crushing FENIX SL Disc.
There is sure to be a Ridley model to perfectly suit your riding style.
FIND A DEMO DAY
BIKES ON DEMO
| | | |
| --- | --- | --- |
| NOAL SL DISC | HELIUM SLX | FENIX SL DISC |
SIZES : XXS - XS - S - M - L
The Noah SL Disc version not only gets you quickly up to speed and holds you there, but it allows you to expertly modulate your speed at all times no matter the weather conditions. By opting for disc brakes, you reduce wear and tear on your wheelset.